Dentists cannot stress enough how essential regular dental visits are. What patients should understand is, seeing the dentists every six months does not only ensure excellent oral health. Doing so might even save their lives. How so? There are actually oral complications that are not restricted in the mouth. If left unattended, these issues may spread and affect the state of a person's general health.

For everyone to achieve excellent overall health, we at Lake Oswego Dental highly encourage patients to take advantage of our services offered under general dentistry. Aside from regular checkups, we also have crowns and bridges as well as tooth-colored fillings for patients whose teeth have been compromised by decay or other forms of damage. For patients who love to play sports, getting custom-made mouth guards is ideal for protecting the teeth and other oral structures. Been experiencing lack of sleep lately? It may be due to the presence of sleep apnea. For a conservative approach, getting an oral appliance is ideal.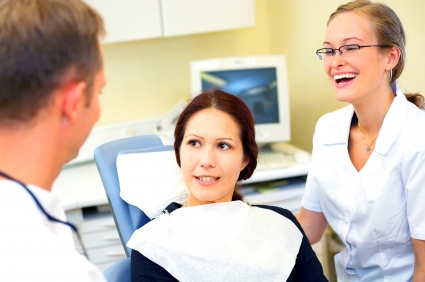 Scheduling routine dental appointments should never be considered as an inconvenience. For one, visits are every six months, not weekly or monthly. If the practice is observed in the first place, patients do not need to worry about lengthy procedures. If oral hygiene and proper maintenance are observed, dentists can complete routine appointments quickly.

By taking advantage of general dentistry services, patients are assured that the dental professional can diagnose issues then take necessary actions. It can be accomplished with the help of regular checkups that include a full examination of the mouth, a thorough professional cleaning, digital x-rays, and an oral cancer screening. With all these, any threats to oral health can be spotted and dealt with to prevent them from worsening.

Aside from cavities, some of the other issues that dentists can keep track of our oral cancer and gum disease. Both of which are devastating but treatable. Some studies link gum disease to serious general health complications; therefore, treatments should be performed promptly. Oral cancer may be deadly, but it can be reversed. The key is by making sure that symptoms can be spotted and treated as soon as they manifest. That is where scheduling general dentistry services like regular checkups come in handy.


What are you waiting for? Secure both your oral and general health by taking advantage of the services we offer under General Dentistry in Lake Oswego, OR! Call or visit us at Lake Oswego Dental to get started.