Everyone would love to have an attractive white smile worthy of being shown on the cover of a magazine. However, beverages such as coffee, soda, and tea that are commonly consumed by many have factors that can tarnish a smile. So, how can you achieve the pearly white smile you've been dreaming of? For that, we at Lake Oswego Dental offers you professional teeth whitening.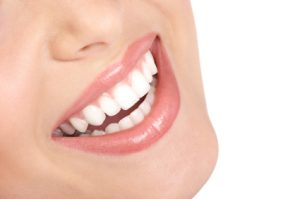 Teeth whitening is a cosmetic dental procedure that gets rid of the stains from your teeth. With this treatment, you are sure to achieve a brighter and whiter smile that you can confidently show off! But, there is more to teeth whitening than just enhancing one's smile aesthetics. Continue reading below to know the benefits the treatment offers!
Increases your confidence and self-esteem
One of the first things people will notice about you is your smile. Thus, a beautiful smile is one of the first things people will notice about you is your smile. Thus, a beautiful smile is necessary to make positive impressions. If you are not too happy with it due to persistent stains, considering professional teeth whitening is ideal for brightening your smile effectively. As a result, your self-confidence can greatly be improved!
Makes you look younger
Did you know that having whiter teeth makes you look younger and feel better? The reason behind this is because white teeth are associated with youth and beauty; according to a study, people look younger when they smile often.
Improves your oral health
People who have undergone teeth whitening treatment tend to care more about their oral health. These people are more likely to brush their teeth, avoid sugary foods, and stay away from acidic drinks that can damage the enamel. According to a 2018 study, people who whitened their teeth are significantly less likely to have problems with their oral health.
A conservative way to whiten your teeth
Unlike other treatments like veneers or crowns, no tooth preparation is required. While it is true that these treatments can give you a whiter smile, some healthy structures will be lost in during their installation. Unfortunately, this step is required to ensure that the restoration bonds properly to the tooth. Fortunately, teeth whitening can give you a lovely result in a conservative manner.
Improve the appearance of your smile with Teeth Whitening in Lake Oswego, OR. Schedule an appointment with us at Lake Oswego Dental to avail of this procedure. You can find us at 9 Monroe Parkway, Suite C, Lake Oswego, OR 97035.